Tuesday December 10
07:30 PM
Life on the Leaf Edge
MCZ 101, 26 Oxford Street, Harvard University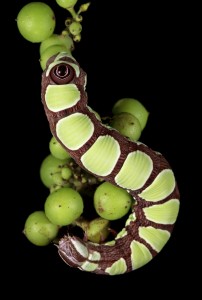 Samuel Jaffe will discuss his work photographing our local caterpillars. Highlights will include details on the defensive adaptations of caterpillars, and information on how he finds, rears, and photographs them. Live pupae will be featured, as well as, of course, the photos themselves.
Sam will also discuss how he has incorporated caterpillars into educational programming and curricula across New England in the hopes of fostering a new generation of aware and passionate naturalists.
The talk is free and open to the public. The meeting is readily accessible via public transportation. Parking is available in the Oxford Street Garage with advance arrangement, as described here, or (usually but not always) at spaces on nearby streets. Everyone is also welcome to join us for dinner before the talk (beginning at 6:00 PM) at the Cambridge Common, at 1667 Massachusetts Ave.
CEC meetings are held the second Tuesday of the month from October through May. The evening schedule typically includes an informal dinner (6:00 to 7:15 PM) followed by our formal meeting (7:30 – 9:00 PM). The latter begins with club business and is followed by a 50 minute entomology related presentation. Membership is open to amateur and professional entomologists.