Meetings and Membership
Club Meetings
The club meets on the second Tuesday of each month, from October through May. This meeting is held at 7:30 pm in room 101 of Harvard University's Museum of Comparative Zoology, 26 Oxford Street, Cambridge, Massachusetts.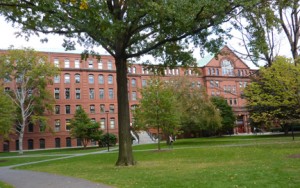 The Museum of Comparative Zoology and Harvard Museum of Natural History
Meetings are free and open to the public. Each meeting begins with the handling of club business and, once concluded, proceeds to feature a guest speaker. Talks are 50 minutes long and are followed by questions from the audience. The meeting is adjourned by 9 PM and attendees are encouraged to talk after the meeting by the serving of light refreshments.
Club meeting announcements are presented on this website and via email. If you have a google account, you can add your email address to the club email announcements list by signing up here. You can also add the website to your RSS feed to receive the latest meeting postings. Suggestions for speakers and topics are welcome; please send them to entclub@entclub.org
Membership Information
New members must be nominated by two current members and their membership approved at a meeting of the club. New member nomination forms are available from the club secretary and if you arrive early to a meeting you should be able to find two members that will nominate you. Nominations are presented as new business at this first meeting and then voted on during the following meeting.
Dues are $25 a year or $5 for full time students. Dues support the activities of the club, which include speaker expenses and the refreshments that are served after the speaker's presentation.
Pre-Meeting Dinners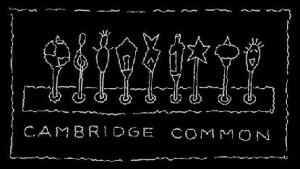 A pre-meeting gathering is held right before the formal CEC meeting. Club members and the speaker meet at the Cambridge Common, at 5:45 PM. Dinner and lighter fare are available for purchase. This informal meeting allows for the speaker and club members to enjoy some time for informal conversation. We typically leave there at 7:10 and walk over to our MCZ meeting room.